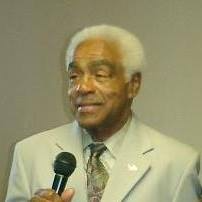 Founding Minister (1967 – 2006)
Dr. Daniel L. Morgan (Ascended 2008)
A highly respected leader in the Greater Los Angeles area, and in the worldwide movement of Religious Science, Dr. Morgan was considered one of its finest ministers, scholars and champions," said a spokesperson.
A highly regarded civil rights leader in Los Angeles and the nation, Dr. Morgan lead his congregation in confronting major community issues. He was an outspoken advocate and champion for positive social change and justice within our society.
Dr. Morgan was the recipient of many awards and recognitions from the denomination, and other organizations. They include the Paul Robeson Award, South Bay Branch NAACP, United Church of Religious Science 25-Year Service Award, Wm. Ballentine Henley Award for Minister Exemplar, Minister of the Year and many other awards and accolades.
He was responsible for training many popular ministers such as Michael Beckwith, Arthur Chang, Juanita Dunn, Marilyn De La Houssaye, Mary Shy Taylor, Reginald Nirvana Gale, Ahman, Herrieia Brewer, Carol Traylor, Coco Weldon and many others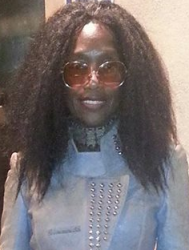 Minister - Ecclesiastical Director (current)
Recognized by many as a mystic…one who possesses great clarity, divine insight and phenomenal intuition. In honoring her gifts, many who know her affectionately call her Ma Mosley.
Dr. Clara is the former presiding minister at the historic June Cobb Church of Religious Science. She officially joined the Guidance family in 2015; although she has been affiliated with Guidance for several years as an instructor for the practitioner training classes. Dr. Clara says, "I continue to wake up and coach others to wake up".
She became a Religious Science Practitioner in 1995; Dr. Clara is a licensed and ordained minister and holds a Masters degree in Religious Science and a Ph.D.in Metaphysical Science. She conducts classes, workshops, personal counseling, sacred ceremonies and speaking engagements.She became a Religious Science Practitioner in 1995; Dr. Clara is a licensed and ordained minister and holds a Masters degree in Religious Science and a Ph.D.in Metaphysical Science. She conducts classes, workshops, personal counseling, sacred ceremonies and speaking engagements.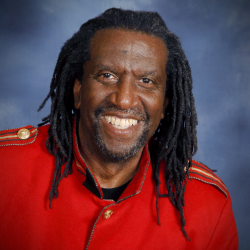 Former Minister (2006 – 2016)
Dr. Nirvana Reginald Gayle (Ascended 2016)
Spiritual Director and Minister (2006 – 2016). Founding President and Director of Education for Agape International Spiritual Center in Los Angeles. Previous Ecclesiastical Leader for the global operations of Centers for Spiritual Living. Expert facilitator of workshops, classes, seminars and retreats on topics such as Love, Relationships, Sacred Sexuality, Mysticism, Teachings of Jesus, The Bible, The Science of Mind & Spirit, Abundance & Prosperity and numerous themes. Nirvana was a published poet with a book entitled GOD SINGS MY SOUL, and wrote numerous articles in various books and magazines. He was also a singer, percussionist and songwriter.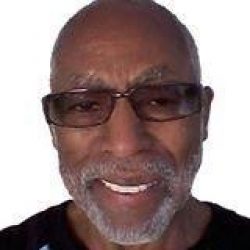 Current Rotating Guest Minister
Rev. Ahman received his basic training in New Thought Teachings under the Guidance Church's founder, Dr. Daniel L. Morgan. He is a graduate of the UCRS School of Ministry – at San Jose, California. He is the author of the book, The Spiritual Mind Treatment. He prefers to be called – "Ahman." 
Ahman has traveled to a number of cities and states as a speaker and teacher -in churches of various denominations – sharing the New Thought message. He has facilitated workshops on on "A Course In Miracles for more than twenty years.
Ahman believes in one God, and that this One manifests as many to reach all through many ways that include: religion, philosophy, psychology, art, education, and whatever medium God chooses to reach us.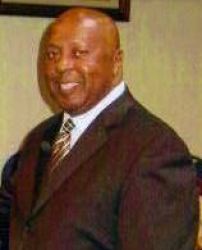 Current Rotating Guest Minister
Dr. Ronnie, Minister, Teacher, Counselor of New Thought, Spiritual Mysticism and the Ancient Gospel of Jesus Christ. He is a life student of religion, theology and spiritual wisdom training. Dr. Ronnie is Senior Minister Emeritus at the Los Angeles Third Church for Spiritual Living.
Dr. Ronnie's understanding and practice of the Science of Mind Principles have been beneficial in creating his success as President of Dunsmuir Construction Corporation. His building portfolio of clients include Target Corporation, Wells Fargo Bank, CVS Drug Stores, Bank of America, Madison Square Gardens and a host of Affordable Housing Developers. Some of the landmark projects in the community on which he was part of the building team include: the King-Drew Medical Magnet H.S., Staples Center, Hollywood Park Casino, Forum, Rosa Parks Villas, and Westfield Culver City.
Dr. Ronnie is a graduate of Mattatuck College, Central Connecticut State University, Yale University, the Institute of Religious Science and the Bibleway School of Metaphysical Studies.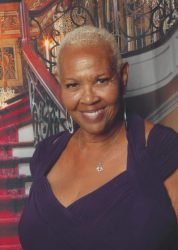 Current Rotating Guest Minister
Current Rotating Guest Minister
Rev. Jerrold T. Smith "The Life Coach"
Rev. Jerrold is a licensed Practitioner and Ordained Minister. His motto is "More Like Jesus". His goal is to deliver a "Universal Christ" message in churches of every faith and denomination. Rev. Jerrold received his ministerial training at Founders Church of Religious Science and The Moriah Institute of Creative Intelligence. He is currently Assistant Pastor of L.A. Third Church for Spiritual Living in Leimert Park.
Rev. Jerrold passionately serves our community through his participation with numerous civic organizations that provide youth mentorship, college scholarships, as well as family and senior support. He's Chairman & CEO of Parkside Economic Development Corporation, a 501(c)(3) non-profit serving Leimert Park and surrounding communities.
Rev. Jerrold 's professional career includes a combined 30-years in sales, marketing and advertising for National Distributors, CBS, Gannet and All Pro Broadcasting. He currently operates his own marketing, advertising and branding consulting firm, 1 Plus One Management, Inc.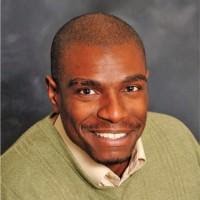 Current Rotating Guest Minister
Dr. Seth Watson Pickens is a spiritual educator dedicated to helping people live their Godness. He has previously worked as a sales executive, an elementary school teacher, a Peace Corps Volunteer in Haiti, and as a stand up comedian. His spiritual journey began in Detroit, MI, going to a baptist church "at least 2-3 times a week." It was here that he first learned to apply the power of prayer.
Seth's extensive world travels and education, and ministry experience have inspired his imaginative and supportive understanding of God. A solid Bible teacher and preacher, Dr. Pickens theology was further informed by Zig Ziglar, A Course in Miracles, Thich Nhat Hahn, Walter Russell, Howard Thurman, and Louise Hay to name a few. A certified meditation instructor, Dr. Pickens teaches workshops on mental and emotional healing across the country.
Dr. Pickens has studied Science of Mind and New Thought mysticism under the tutelage of Dr. Clara Mosley and the late Dr. Nirvana Gayle.
An ordained American Baptist Minister, Rev. Pickens has served from 2009-2019 as a senior pastor in South Los Angeles. He earned a bachelor of arts in Psychology from Morehouse College, a master of divinity from Union Theological Seminary in New York City, and a doctor of education from the University of Southern California.
Current Rotating Guest Minister
Maisha Hazzard, Ph.D. is an innovative educator, behavior change communication specialist, speech writer, counselor, media consultant, and metaphysician. She holds advanced degrees in Communication (Ph.D.); Transpersonal Psychology (Ph.D.); Behavioral Science (M.A.); and Counseling (M.S.C.). Further studies have included International Studies, Telecommunications, Comparative Literature, Cross Cultural Education, Information Science, Neuroscience, and Metaphysics at various universities and institutes in the United States and West Africa. Dr. Maisha spent more than 25 years as a university professor and international consultant and more than 25 simultaneous years writing, directing, performing, and producing in performing arts and media arts programs on five continents
She is a metaphysical minister, ordained in Religious Science at City of Angeles Church of Religious Science and Emerson Theological Institute; in New Thought-Ancient Wisdom at the Agape International Spiritual Center; and in Metaphysical Ministry by the International Metaphysical Ministry (IMM). 
Currently, Maisha Hazzard is Spiritual Director of Khepra Institute of Applied Metaphysics in Los Angeles.